Our Custom Comfy Wash Bowls
In today's world where women are rushing around running errands, caring for kids, working a full time job, cleaning the home, and caring for everyone, luxury and relaxation is not received as often as it should be. Women who work hard should be pampered sometimes. In our business, we provide ladies with way more than a haircut and style. We provide them relaxation in the middle of a busy day using our custom, comfy wash bowls and chairs.
Why Women Love Visiting Us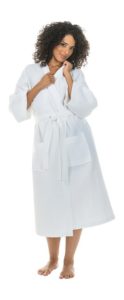 When was the last time you had someone wash your hair and massage your scalp? Many women never get to enjoy this simple pleasure. They never take the time or have someone willing to help them enjoy this experience. That is why we strive to give each woman or man that comes to us a chance to relax while we are dealing with their hair. It is, in our personal opinion, the reason people visit a hair salon and we put a lot of effort into creating a relaxing experience that will make them return to visit us later on.
How We Provide Total Relaxation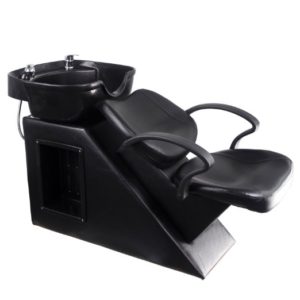 We have very comfortable wash bowls set up in our salon. They were just custom installed by the best plumber in citrus county. The water temperature is always warm, but not too warm for most people. There is a neck support area built into it so that you can simply lay back, close your eyes, and let us take care of your scalp. Along with our bowls, we also feel that the chair you are sitting in is equally important. We choose big comfy chairs that allow you to lay back in a reclining position while we wash your hair. We do not allow our clients to feel too much pressure on their neck or their back and we are always updating our furniture to ensure it is always as comfortable as you could hope for.
Give Us a Try
We just recently upgraded our chairs to ensure that our clients are even more comfortable. These chairs have more padding and according to some of our frequent visitors, they are the best chairs ever. We enjoy their praise and hope to continue to make them happy. We believe in going the extra mile for our clients and we see that you are completely relaxed and at ease in our chairs, we may wash your hair a few minutes more to make sure that you feel great about your experience with us.
After the wash is done, the cut and style can be relaxing as well. We aim to please and all you have to do is hint at what you hope your hair can look like when we are done. We will do our best and we promise not to pull your hair when brushing through it. So, are you ready to let us spoil you for a little while? If so, there has never been a better time than now to come and visit us. We will make sure you enjoy our custom, comfy wash bowls and our brand new chairs to the fullest.