The Tova Yaron Day Spa and Salon combines European sophistication with a distinct Northern California touch. Clients are pampered from the moment they enter the over 4,000 square-foot spa, where they are greeted by Greek architecture, warm natural wood flooring, and private rooms containing ornate tile and hand-crafted fountains.
The Tova Yaron Day Spa and Salon draws upon the owner's two decades worth of experience in the beauty care industry. The facility has large state-of-the art private rooms where clients can receive an array of services ranging from European deep-pore facials and hot-stone massages to aromatherapy, sea salt scrubs, vichy showers and slimming treatments. The spa's salon also offers a complete menu of services including hairstyling, color treatments, manicures, pedicures, and a full line of cosmetic products.
As a spa, we know that our spa experience must be better than all others. We realize that you can go anywhere you want to and get a decent haircut. Some places offer to wash, cut, and dry your hair. Each service that they provide will cost you a little more, but they promise to use the best shampoos that you will ever have put into your hair. In some cases, they may succeed, but we offer much more when we tell you about our services. We are the one place you can get the ultimate experience from a wash, cut, and dry salon.
About Our Salon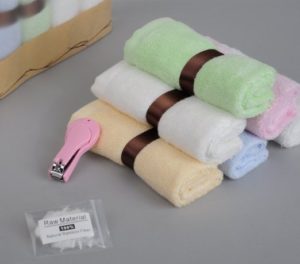 Our spa experience is better than anything you have ever experienced before. It is a way for you to totally enjoy being pampered by professionals. Any service that you could want can be found within our doors. If you want a haircut and style, the experience will be better than any other salon experiences you have ever had. This is because our salon strives to be more than a salon without charging you a small fortune to enjoy total luxury and relaxation. It is there simply so that you can be pampered and walk out truly looking like a new woman and our hope is that it mirrors the way you feel as well.
How We Provide More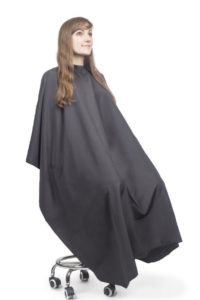 Think about past salon and spa experiences you have had. You get the massages and the masks, you get the haircuts and styles. You get to relax and perhaps make a new friend or two. In our spa, we want you to have only the best of all things. You will never have to feel that you were jipped out of something that could have been better. We offer only the best of all things in the spa and we do not stop with having good equipment or people. It starts with our employees who are willing to pamper you and it continues through every part of your time with us. We use only the latest and greatest technology based items that we can find. We choose only the things that people have proven are better than all other types of the same equipment. For instance, our tables are more comfortable, our chairs are plusher, our shower heads are only the best rain shower head that money can buy, and more.
Why We Do So Much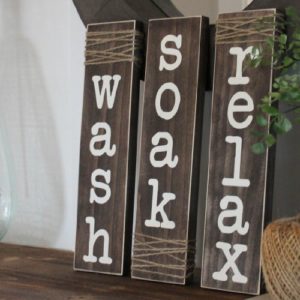 People live a busy life and we understand that to impress people, you have to give them more than they have ever imagined wanting. We feel that a spa experience, whether you are getting your hair cut and styled or just wanting a pedicure, should be all about the person, not the things they are having done. We provide the best of all things so that when you walk in, you know that you can kick off your shoes and enjoy your time with us. Then, when you leave us, you will start planning ahead so that you can return and experience all that we have to give. That is why we say that our wash, cut, and dry is the ultimate experience.
If you're looking for a new hairstyle for the summer, we've got you covered. The short, shoulder length doos are coming back and the perfect solution to combat the sweltering temperatures.
Check out a few of the looks below to get an idea of what is possible!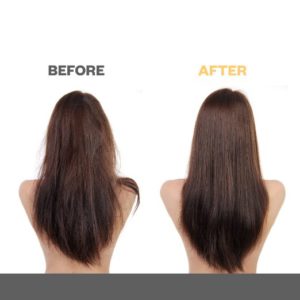 As parents ourselves, we know that parenting is a full-time job, especially when you have a newborn. We also remember what it was like to wake up the day after delivery and wonder what has happened to your body. As time progresses and you begin to lose more and more of the hormones that your body needed during pregnancy, it can take a toll on your hair. It loses the shine and it loses the body that it had while you were carrying your little one. You may look in the mirror and decide it is another ponytail day because you feel as though you have no other option. We are here to provide parents with a reason to remove their ponytail. Just take a look at what our parent-friendly salon can do for you and how you feel about your post-baby hairdo.
Our Services
We provide women with what they need the most. We are able to style your hair the way you want for it to look for all of those newborn baby pictures you will most likely end up in. we are able to style it, color it, trim it, and cut it depending on your personal preferences. We can remove the dead ends or cut it so that your little one's fingers will not get tangled in it. We are here for the parents, the new moms and dads. However, we would also like to become an extended part of your family so that we can watch your little one grow. That is why we invite you to bring along your baby when you come visit us for a little TLC.
Let Us Take Care of You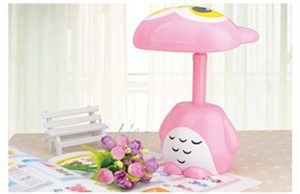 As a new mommy, we know that you are spending more time taking care of your newborn than you are of yourself. We want for that to change, at least for an afternoon. Therefore, when you visit us, we have a safe place available for both you and your little one. We have a small, but fully functional nursery set up so that your little one can sleep while we are giving you a hairstyle that you will love. We use a mini crib mattress that is safe for small children. There is someone in the nursery to care for your little one if they wake up. This enables parents to relax and when you leave us, you will feel like a whole new woman. You will be ready to take on the day ahead and look more like yourself while doing it.
Why We Do So Much
We feel that every woman should feel like a woman and we know that being a new mom is not easy. It does not matter whether it is your first child or your third, the newborn days will take a toll on every part of you. We want to give back the woman that you are so that you can feel better while being a mom. We do it because we feel that you deserve to have people look at you the way they look at your little one. We do it because we care about mommies and their babies.
In today's world where women are rushing around running errands, caring for kids, working a full time job, cleaning the home, and caring for everyone, luxury and relaxation is not received as often as it should be. Women who work hard should be pampered sometimes. In our business, we provide ladies with way more than a haircut and style. We provide them relaxation in the middle of a busy day using our custom, comfy wash bowls and chairs.
Why Women Love Visiting Us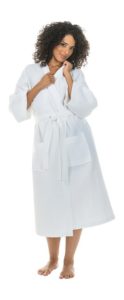 When was the last time you had someone wash your hair and massage your scalp? Many women never get to enjoy this simple pleasure. They never take the time or have someone willing to help them enjoy this experience. That is why we strive to give each woman or man that comes to us a chance to relax while we are dealing with their hair. It is, in our personal opinion, the reason people visit a hair salon and we put a lot of effort into creating a relaxing experience that will make them return to visit us later on.
How We Provide Total Relaxation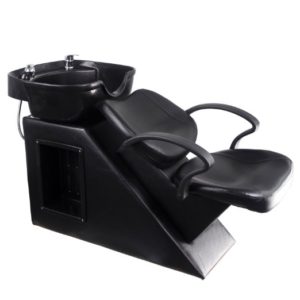 We have very comfortable wash bowls set up in our salon. They were just custom installed by the best plumber in citrus county. The water temperature is always warm, but not too warm for most people. There is a neck support area built into it so that you can simply lay back, close your eyes, and let us take care of your scalp. Along with our bowls, we also feel that the chair you are sitting in is equally important. We choose big comfy chairs that allow you to lay back in a reclining position while we wash your hair. We do not allow our clients to feel too much pressure on their neck or their back and we are always updating our furniture to ensure it is always as comfortable as you could hope for.
Give Us a Try
We just recently upgraded our chairs to ensure that our clients are even more comfortable. These chairs have more padding and according to some of our frequent visitors, they are the best chairs ever. We enjoy their praise and hope to continue to make them happy. We believe in going the extra mile for our clients and we see that you are completely relaxed and at ease in our chairs, we may wash your hair a few minutes more to make sure that you feel great about your experience with us.
After the wash is done, the cut and style can be relaxing as well. We aim to please and all you have to do is hint at what you hope your hair can look like when we are done. We will do our best and we promise not to pull your hair when brushing through it. So, are you ready to let us spoil you for a little while? If so, there has never been a better time than now to come and visit us. We will make sure you enjoy our custom, comfy wash bowls and our brand new chairs to the fullest.